Try Olymp Trade Quick Sign up and get extra rewards
(Last Updated On: 25th September 2023)
Festive Sale🎄🎅!! Join Olymp Trade Today & Get up to 100% Bonus on your Deposit
Signing up is free and takes 5 secs only…
Olymp Trade recently launched a new security named Quickler. As the name suggests this asset is made for aggressive traders who love to take quick trades. This asset is unique as it allows you to take 5-second trades. Today, In this article, I will cover everything about Quickler on Olymp trade and how to trade with the same.
Key Points
Quicker is one of the newest securities launched by the Olymp Trade trading platform.
This asset is mainly developed for traders who love to place 5-second trades.
The price movement of the asset is based on a probabilistic mathematical model.
Unlike other assets, you can't combine the candlestick chart with the Quikler asset you need to work with the line chart while trading with the same.
How to use Quickler in Olymp trade?
Firstly login to your Olymp trade account. in, case you don't have one sign up via the given below.
You can sign up here…try…
Now, enter your email address, password and hit login.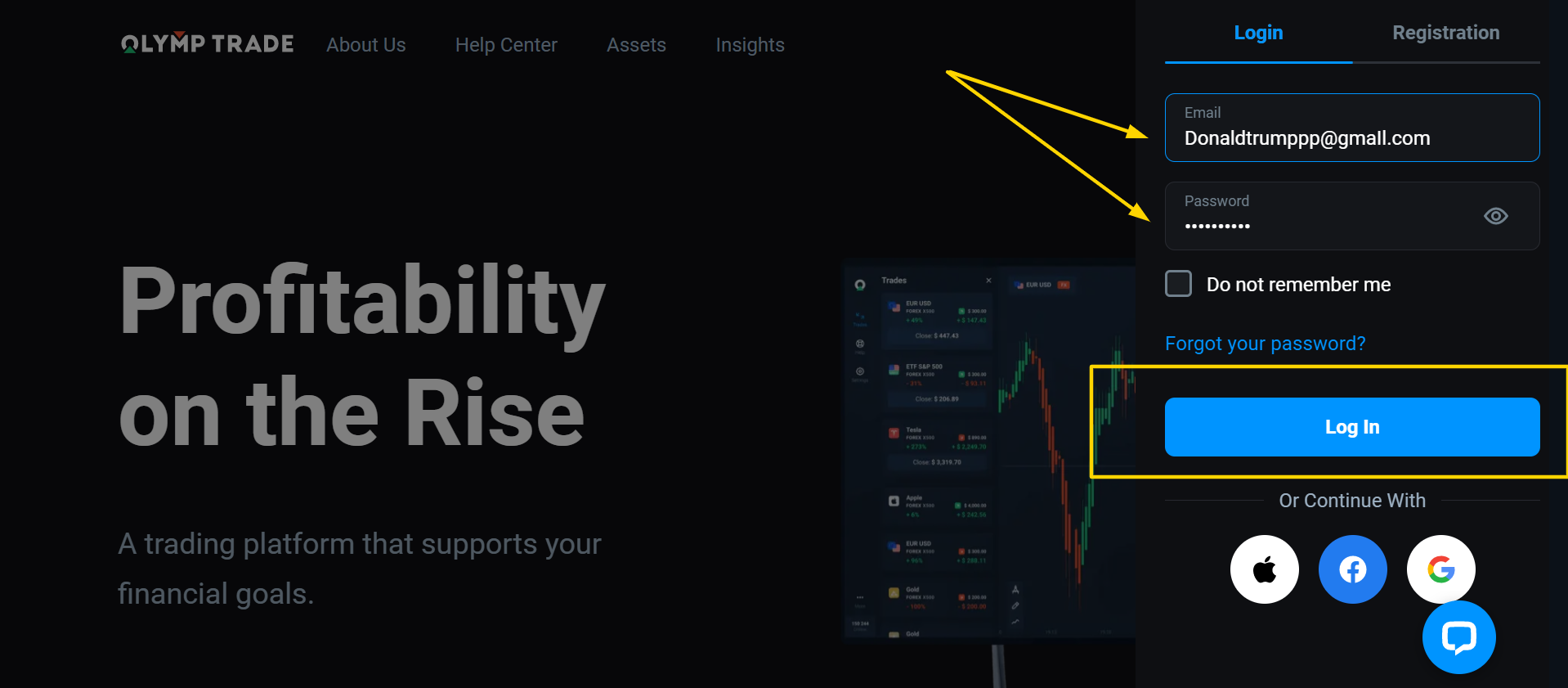 Once you have logged in. click on the asset button and next search for Quickler from the menu.
What is Quickler Asset on Olymp Trade?
Quickler is the newest security launched by Olymp trade that allows traders to take 5 seconds trade. You won't find this asset on any other platform as it is exclusively launched by Olymp Trade.
This asset is made for impatient traders who don't want to wait and loves to take quick trades. which makes for a dynamic and exciting trading experience.
The movement of the asset is based on the probabilistic mathematical model that depends on the volatility coefficient average for the past price history. This asset works precisely like any other asset in fixed-time trade where you get an 82% of return on your investment.
Quickler trading strategy:  How to trade with Quickler on Olymp trade?
As I said above Quickler is a fast asset which changes in a split of seconds. Therefore, you also need a very fast indicator that can respond accordingly. In this article, I am going to use indicators like Support and resistance and RSI.
You can easily set them.  Just click on the indicator button and search for RSI in the list.
Now, click on the RSI button and set the timer to 7. you can also darken the line for better visibility.
Now, place the horizontal line for support and resistance. In case you, don't know how to draw support and resistance lines click here and read my guide.
Place Sell trade with Resistance
When the price starts getting bearish after touching the resistance line plus after crossing the overbought level it is a signal of a bearish trend and here we can place a sell trade.
Similarly, when the price gets bullish after touching the support level plus when the RSI line crosses the oversold level it is a signal of a bullish trend and here, you can place a buy trade.
Final words: My trades
I have tried this strategy in my demo account and pretty much every time. I was getting a 70 – 80% correct ratio. I will highly suggest you try this strategy first on your demo account first and practice this strategy properly. once you have gained enough confidence you can start trading with real money in a USD account.
I hope you have found this article helpful. I think I have covered almost everything about the Quicker. If you still have any issues or doubts do comment below or mail me at Honestdigitalreview@gmail.com. If you want to trade live with me join our trading channel just dm me here.
I wish you the very best of luck 🙂